Google G Suite email accounts
You can access your Google G Suite Email accounts by using Webmail, on a program like Outlook, or on your cell phone.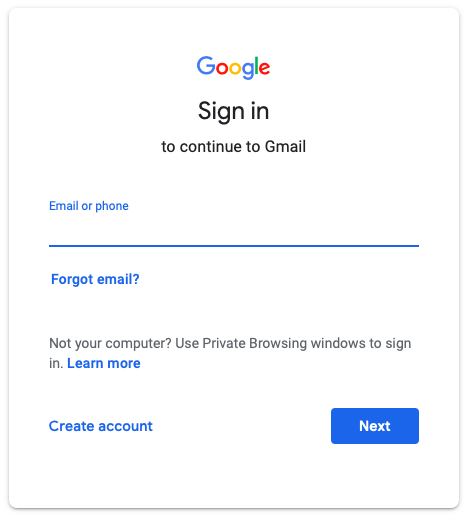 You can check your email from any browser on any computer connected to the Internet by typing your Webmail address into the address bar of your browser.
[http://mail.google.com])(http://mail.google.com)
or mail.yourdomain.com
(put your website address - the part of your email address after the @ symbol instead of yourdomain.com)
Tip: The address bar is at the very top of your screen where you usually see the http:// stuff.  It won't work if you type your Webmail address into a search engine search box.